Working for Inclusive and Transformative Healthcare
Are you beta-testing a technology and have been asked to sign a Non-Disclosure Agreement (NDA)? Do you need to know what an NDA is? Take a look at this video, produced through WITH Foundation"s Digita
Healthcare providers do not receive adequate training to practice culturally sensitive care to those with disabilities. This creates a barrier to primary and emergency medicine. Melissa shares her sto
Supported Decision Making is an emerging strategy to enable individuals to make their own choices. This is especially helpful in the health care setting where every person utilizes the expertise of th
Non-Disclosure Agreements (NDAs)
Bridging the Gap: Improving Healthcare Access for People with Disabilities
Supported Decision Making: Gabby's Story

Thursday, November 15th, 2018 at 7:17am
It's National Philanthropy Day! Today, @withfoundation gives heartfelt thanks to our Grantees and our Self-Advocate Advisory Board: https://t.co/tWow1GMpB5 https://t.co/dIf9O6xHeA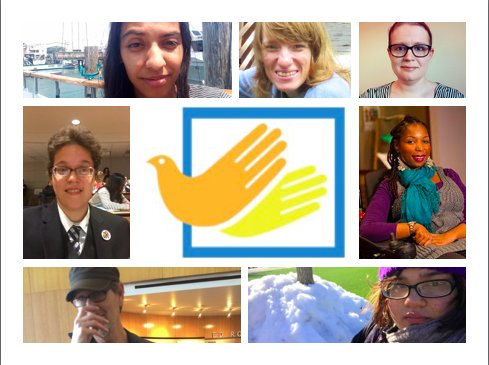 Established in 2002, WITH Foundation (formerly known as Special Hope Foundation) is a private foundation. The Foundation's initial grantmaking benefited the disability community. In 2011, the Foundation began to focus its support on organizations and projects that promote the establishment of comprehensive and accessible health care for adults with intellectual and developmental disabilities. Currently, the Foundation gives out around $750,000 each year and has provided (in total) more than $6.5 million in funding support.
WITH
Thursday, November 15th, 2018 at 7:45am
WITH Foundation gives thanks on National Philanthropy Day
Collage of faces of members of WITH's Self-Advocate Advisory Committee, individuals with a variety of skin and hair colors. November 15th is National Philanthropy Day, a celebration of philanthropy that highlights the accomplishments, large and small, that philanthropy—and all those involved in th...
WITH
Tuesday, November 13th, 2018 at 9:46am
WITH
Thursday, November 8th, 2018 at 9:18am
California Community Foundation
How are you supporting individuals with disabilities in your community? Share your insight with us & learn from other funders, nonprofits & the public sector at the "Disability, Diversity, Equity and Inclusion: A Cross-Sectoral Approach" event on Nov 28.

WITH