Working for Inclusive and Transformative Healthcare
Are you beta-testing a technology and have been asked to sign a Non-Disclosure Agreement (NDA)? Do you need to know what an NDA is? Take a look at this video, produced through WITH Foundation"s Digita
Healthcare providers do not receive adequate training to practice culturally sensitive care to those with disabilities. This creates a barrier to primary and emergency medicine. Melissa shares her sto
Supported Decision Making is an emerging strategy to enable individuals to make their own choices. This is especially helpful in the health care setting where every person utilizes the expertise of th
Non-Disclosure Agreements (NDAs)
Bridging the Gap: Improving Healthcare Access for People with Disabilities
Supported Decision Making: Gabby's Story

Wednesday, April 10th, 2019 at 11:35am
WITH is pleased to be hearing from Steve Ruder ( @UCDMINDINST) on Supported Decision-making (SDM). The presentation is part of a series of trainings on SDM, in partnership with @CalDisability . We are proud to support this project. https://t.co/4Vqg5Mmtxb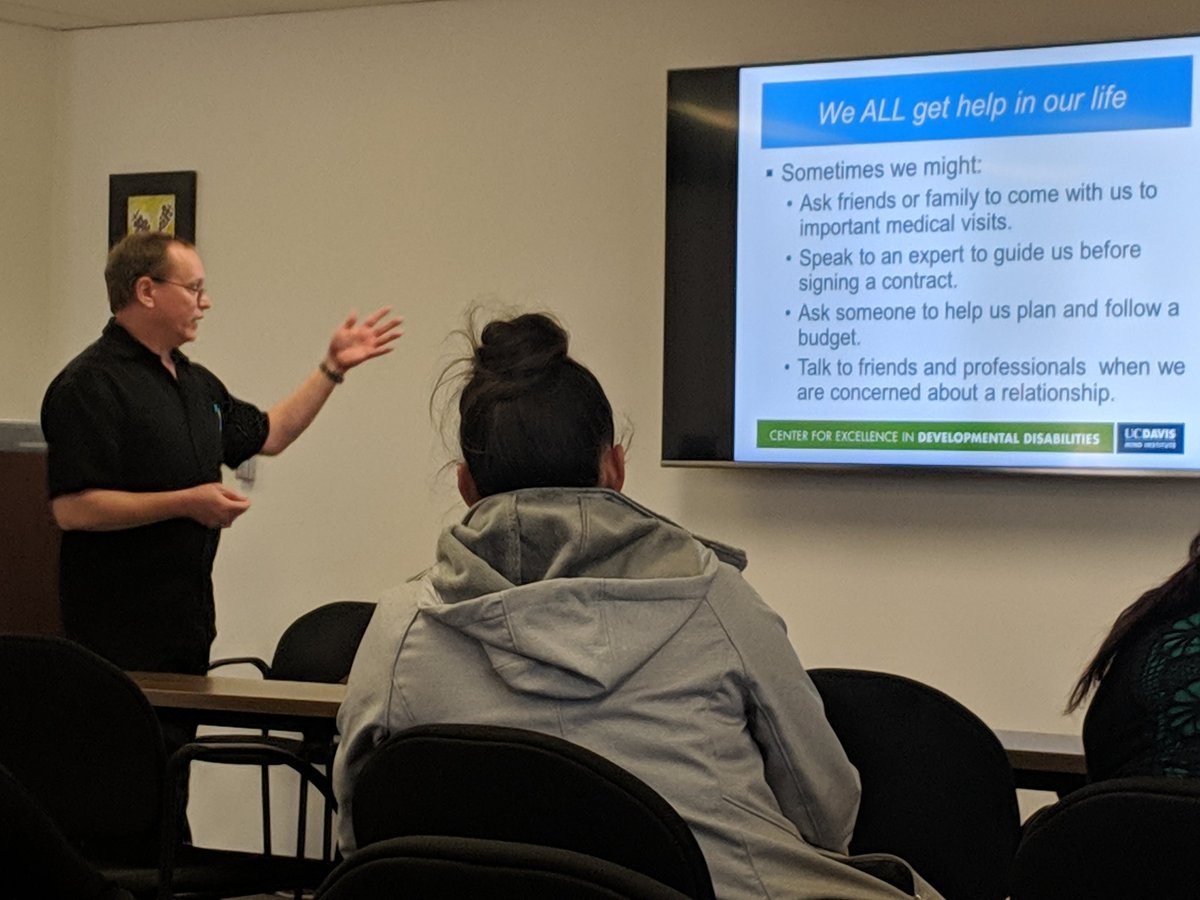 Established in 2002, WITH Foundation (formerly known as Special Hope Foundation) is a private foundation. The Foundation's initial grantmaking benefited the disability community. In 2011, the Foundation began to focus its support on organizations and projects that promote the establishment of comprehensive and accessible health care for adults with intellectual and developmental disabilities. Currently, the Foundation gives out around $750,000 each year and has provided (in total) more than $6.5 million in funding support.
WITH
Tuesday, April 9th, 2019 at 10:14am
University of Kentucky Human Development Institute - HDI
The Sibling Leadership Network is conducting a survey about the experiences of siblings of individuals with disabilities. By taking this survey, you can help us learn more about needed supports for siblings of individuals with disabilities. This online survey will take no more than 20-30 minutes to complete.
You are eligible to take this survey if: you are over the age of 18 and you are the sibling of a person with a disability.
To take this survey, go to:
http://bit.ly/adultsiblingsurvey
If you have any questions about the survey, please contact Meghan Burke at meghanbm
@illinois
.edu or 217-300-1226.
Best,
Katie
_______________________
Katie Arnold
Director of Community Education
Institute on Disability and Human Development
University of Illinois at Chicago
1640 W. Roosevelt Rd (m/c626) Rm
#718
Chicago, IL 60608
(312) 996-1002
(312) 413-0453 TTY
(312) 413-4098 Fax
http://go.uic.edu/dhd
WITH
Thursday, April 4th, 2019 at 2:05pm
WITH
Tuesday, April 2nd, 2019 at 3:16pm