Working for Inclusive and Transformative Healthcare
Supported Decision Making is an emerging strategy to enable individuals to make their own choices. This is especially helpful in the health care setting where every person utilizes the expertise of th
Healthcare providers do not receive adequate training to practice culturally sensitive care to those with disabilities. This creates a barrier to primary and emergency medicine. Melissa shares her sto
Supported Decision Making: Gabby's Story
Bridging the Gap: Improving Healthcare Access for People with Disabilities

Wednesday, January 10th, 2018 at 1:59pm
WITH is pleased to support the 17th Annual Developmental Disabilities Conference: An Update for Health Professionals: https://t.co/l3lYAMA2iA https://t.co/Nx9WUBCrVx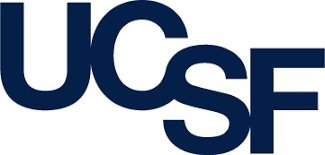 Established in 2002, WITH Foundation (formerly known as Special Hope Foundation) is a private foundation. The Foundation's initial grantmaking benefited the disability community. In 2011, the Foundation began to focus its support on organizations and projects that promote the establishment of comprehensive and accessible health care for adults with intellectual and developmental disabilities. Currently, the Foundation gives out around $750,000 each year and has provided (in total) more than $6.5 million in funding support.
WITH
Thursday, January 18th, 2018 at 12:21pm
WITH
Wednesday, January 10th, 2018 at 4:44pm
WITH
Saturday, January 6th, 2018 at 9:40pm
ACI 2018 Applications Now Open!
The Autistic Self Advocacy Network is now accepting applications for the 2018 Autism Campus Inclusion (ACI) Summer Leadership Academy! The ACI Summer Leadership Academy prepares autistic students to do disability advocacy at their colleges. Accepted students will travel to Washington, DC and partici...